About the T.R.U.T.H. Group
"If we merely start with the One who created us,

we can reach a whole world of understanding…
while bringing understanding to the whole world.
"Those who seek to know the Truth about life, the universe and everything are definitely a welcome addition to what we do.
We are dedicated to the pursuit of God's ultimate truth, no matter what the topic. Please feel free to use our clips for whatever teaching and God glorifying purposes you can think of.We're here to help.We're on a mission for God! Now, while we are not exactly a specific group of people, this page contains brief bios on several of those who have been involved in The T.R.U.T.H. Group projects so far.
Daniel Johnson: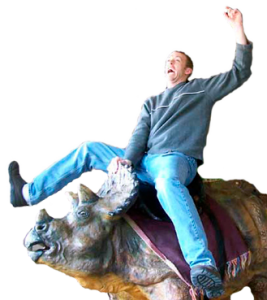 From lifeguard to encyclopedia salesman, from ropes course instructor to window cleaner, from lost to found, Daniel has just about done it all.
After becoming a Christian in January of 96, he eventually moved to Colorado Springs to attend Bible College and coach high school volleyball. He then spent a few years in Pensacola, Florida working for CSE where he was able to rustle up a rag-tag team of like minded Christians to work on a project called "T.R.U.T.H. about the Dinosaurs." Along with Derek Ogden and Lisa Wiscombe, owners of Intwined Productions, the production company that put the video "T.R.U.T.H. about the Dinosaurs" together.Teaching a creationist view about the existence of dinosaurs and how it impacts our lives today and the Truth about their demise.
Daniel also spent two years walking from Maine to San Diego preaching the Word of God in his "Coast to Coast for Christ" (C2C4C) Crusade. Now he continues to travel and teach and usually ends up spending way too much time posting instructional videos on-line.
If you would like for him to make an appearance with your group or teach at your activity, just contact The T.R.U.T.H. Group for more info.
Sean Till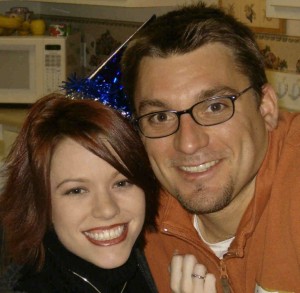 Sean was born on April 30th 1976. Sean married  his beautiful wife Melissa on May 22, 2003. They have 3 godly boys and a fourth on the way. He has worked as a builder and home designer as well as a missionary with a Creation Ministry.
Sean's qualifications for ministry come directly from his inability to make it in life without Yeshua's direct guidance and love governing over all aspects of his life. Sean spent the first part of his life addicted to drugs and alcohol and even found himself in several rehab centers over the years, but by Gods grace and wisdom, this is where the Lord began to birth in him a love and re-license on his only begotten son Yeshua. Sean would love to tell you that all of these bad habits completely disappeared the moment he was saved, but that was not the case. Sean fell back into his addiction seven times over the years. However, what Satan was trying to destroy Sean with, God was going to use for his good. It was through these struggles and embarrassments that true humility was taught to him.
When the Israelites crossed into the promise land God told them that they would not drive out all the other tribes at once, because then the land would be overran by the beasts of the field. Sean believes that if God would have taken this struggle away instantly from him that pride would have consumed him just as the beasts would have consumed the Israelites. Dealing with this thorn in his flesh over the years has helped him from becoming puffed up as God has been bringing him revelation. We know God probably had a better way to do this in Sean, but that is not how it happened.
The only qualifications Sean has to speak concerning the things of the Lord are his testimony and the Spirit within him. We could have hidden this information and puffed up all the other things Sean has done or learned in his life and some may wonder why we didn't. We believe that the moment we start trying to impress people with carnal qualifications is the moment that Yeshua will stop giving us fresh revelation…may that never be so.
Sean is currently working on a presentations on "The Feast of Trumpets". He has a true grasp of the realities of life that have come from his never ending research and life's lessons that have come from the Lord. The T.R.U.T.H Group is blessed to have such a wonderfully witty and inspiring member on it's roster.
Eric Hovind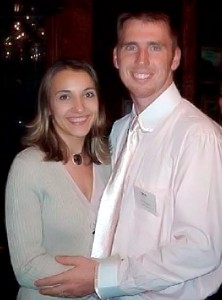 Born in Kankakee, Illinois, creation speaker Eric Hovind was blessed with the opportunity of growing up in a Christian home under the incredible Biblical teachings of his father, Dr. Kent Hovind. Eric says that his father always challenged him with new ideas and projects, including everything from carpentry to Bible studies in order to better serve the Lord.
Throughout his junior high and high school years, Eric was privileged to accompany his dad every summer as they traveled to churches to speak about creation, evolution and dinosaurs. It was during his third summer of traveling with his father that Eric realized that he never grew tired of the subject! Hearing creation lectures and debates hundreds of times never became boring. As he listened to his dad teach, Eric, too, surrendered his entire life to serving God by delivering the salvation message.
After completing his high school studies at Pensacola Christian Academy in 1997, he graduated from Jackson Hole Bible College in Jackson Hole, Wyoming. Co-founded by Ken Ham of Answers in Genesis and Dr. Don Landis of Jackson Hole Community Bible Church, Jackson Hole Bible College was designed to give students a solid Biblical foundation with a special creation emphasis. To further his education in evangelism, Eric then attended Tennessee Temple University in Chattanooga, Tennessee.
Eric began full-time service in the ministry of Creation Science Evangelism in 1999. He served in every capacity of the ministry including maintenance, construction, Dinosaur Adventure Land tour guide and manager, video production, as well as traveling and speaking. At the age of 30, Eric committed the rest of his life work to the ministry of reaching people through the creation message. He received his ordination from Harbor Baptist Church on November 8, 2008.
Eric has had the opportunity to speak more than 3,500 times, traveling to five foreign countries and all 50 states, presenting and debating this life-changing message about our Creator. He lives in Pensacola, Florida, with his wife, Tanya, and three children, Stephanie, Angie, and Jordan. Managing the Creation Science Evangelism ministry continues to present new and exciting challenges for Eric and the CSE Team as they continue the mission of spreading the Gospel through the creation message.